Let's Turn Barcelona into a Mobility Benchmark
This publication gathers the proposals made by the RACC in order to move firmly towards a safer, sustainable and affordable mobility in the cities. The launching event of the Plan was held at the La Pedrera Auditorium on 19 March 2019.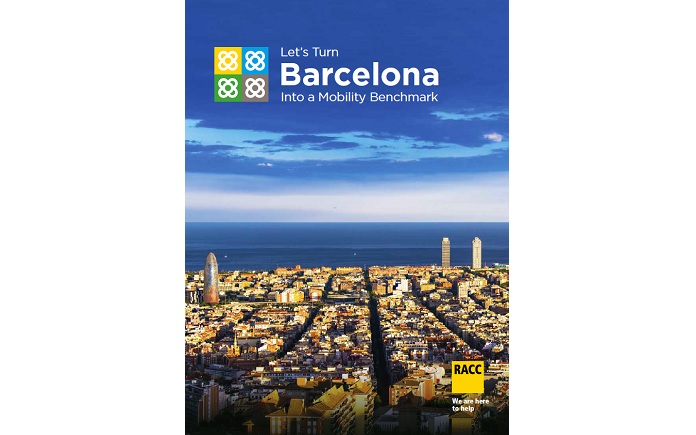 Plan with 45 proposals to improve mobility in Barcelona
"Let's Turn Barcelona into a Mobility Benchmark" is a reflection about the current situation and the future challenges faced by the city of Barcelona and its metropolitan area; an analysis that is also useful for other cities that, at a different scale, are facing the challenges of the new mobility. With 45 proposals, the RACC suggests measures to improve mobility and turn it into an engine for progress, competitiveness and growth of the city, at the same time improving the quality of life of the people.
The RACC's plan has three essential pivots. Firstly, reaching the figure of zero road accident fatalities in the city. Secondly, firmly moving forward in the electrification process of vehicles, in order to face the effects of the climate change and to find a solution for urban pollution. And last, but not least, preparing the city for the future mobility, with a long-term perspective.
Mobility is one of the most strategic factors for the future and it is essential for the competitiveness and the international projection of Barcelona, and, as a consequence it is key to improve the quality of life of the citizens.