Road safety. 20 mesures for 2020
The publication «20 Measures for 2020» is a plan with 20 specific measures to move towards «Vision Zero» in road accidents. It suggests acting on all involved factors: people, risk factors, vehicles and infrastructures.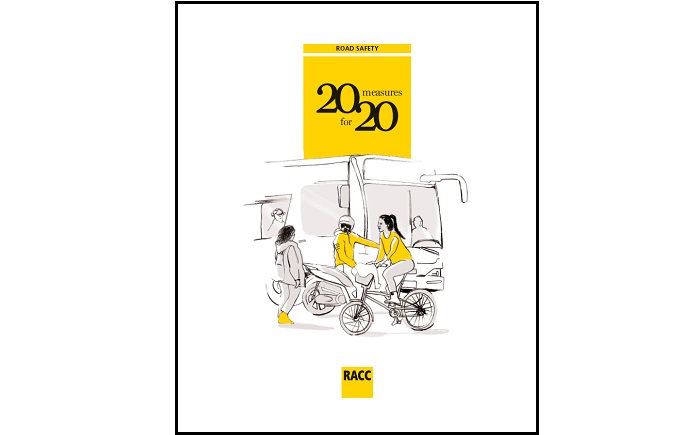 Measures to improve road safety
Faced with the stagnation of the improvement of the road accident rate in Spain and Catalonia, this document raises the debate on 20 new measures to contribute, in the first place, to the achievement of the target marked by the European Union for 2020, and to move determinedly towards the zero fatalities vision. These measures are actually quite easy to apply and can therefore have an immediate impact on the improvement of road safety.
The RACC requests to act on all factors involved in road accidents: people, risk factors, vehicles and infrastructures:
Taking into account the specific circumstances of young people, the elderly, the bicycle and motorcycle riders, pedestrians and drivers, promoting their coexistence.
Reducing the incidence of the most frequent risk factors in accidents, such as speed, distractions or the consumption of alcohol and drugs.
Modernising the vehicle fleet with safer vehicles, including safety systems as a standard.
Improving infrastructures, setting quantitative targets to increase the safety level of the roads.